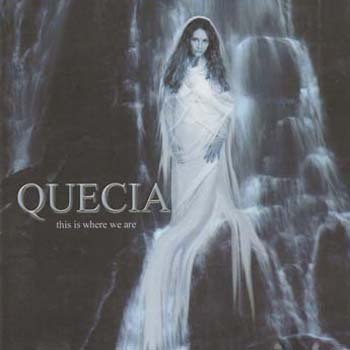 The debut album from this band from England.
The band was a quartet with a lineup of drums, bass, guitars, keyboards and vocals.
This band worked under the name Polar Reign for a while before changing name to Quecia.
Quecia released two albums and I am reviewing them this month.
The solo artist Chris Picton was the bassist and keyboardist on both albums.
Formalities over and done with.... back to this album....
The music is female fronted mix of Americana, rock, pop and neo-prog.
The vocals is very good but it is too dominating. It is like the music is clinging onto the vocals.
The music is not that really good and it falls a bit flat on it's face.
The result is a half-decent album who are clocking in at just fifty-five minutes. I am not impressed at all.
1.5 points