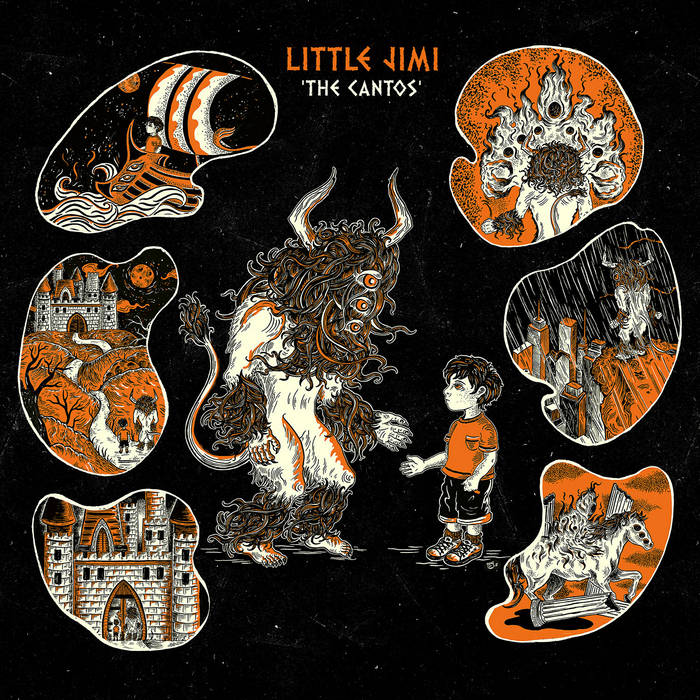 The debut album from this band from France.
The band is a trio with a lineup of drums, bass, guitars and vocals.
No, this is not a Jimi Hendrix tribute band.
Although.....

This is another band operating on the fringes of what most people label as "progressive rock". It is still well worth listening to their albums and reviewing them.
This band's music, forty-two minutes of it, comes across as a mix of psych rock, heavy prog and post-rock.
As easy as that and the label "power trio" also suits this fine band.
The vocals are good and the band makes some good noise and mood on this album. The bass and guitars limits the sound a bit and the guitars are at times pretty harsh and dissonant.
The music is decent to good.
This is indeed a fine debut album and I hope this band will stick around. Enough to make some more noise and albums.
2.5 points