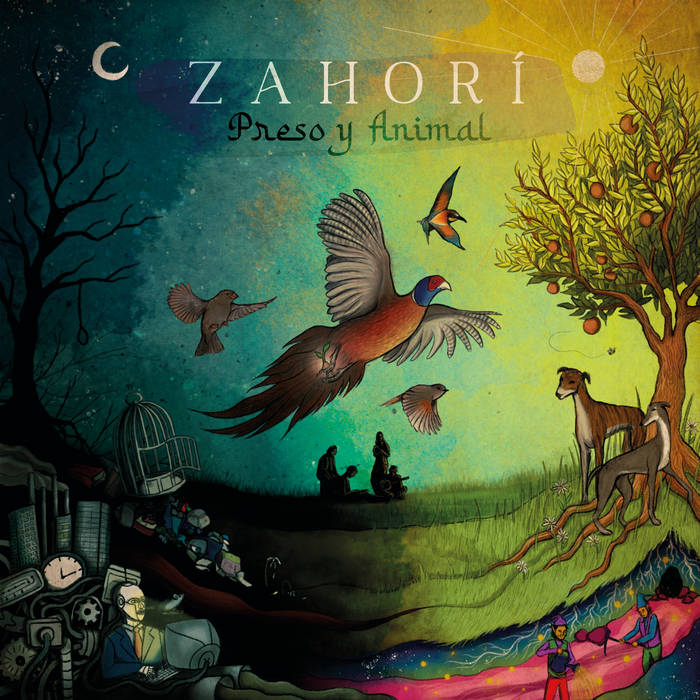 The debut album from this band from Spain.
The band is a quartet with a lineup of drums, percussion, bass, guitars, sitar, violin, electric piano, organ and vocals.
Three guests added additional bass and vocals.
The art-work of this album drew me into getting this album. I am also a bit of a fan of Spanish progressive rock and that too made me get this album.
Something I do not regret.
Take a mix of 1970s Spanish progressive rock, the 1960s and today's psych rock scene. Add a hint of Spanish folk rock too and you get this album. An album with some good vocals too.
The vocals are indeed lush and so is the organs and electric piano. The sitar adds a lot of flavour too.
This is indeed a spicy, colourful album. The music fully lives up to the art-work.....
This is indeed a good album and I really like this band. A band I have added to watch list for the coming years and decades.
Check out this album on Bandcamp.
3 points